Nursery (ages 0-5) - Children's Christian Fellowship (ages 6-10)
Children's Christian Fellowship
(CCF) Children in Grades K-5 (5-10)
Children's Christian Fellowship (CCF) is a joint ministry of First United Methodist Church and The Parish of Jacksboro. CCF operates a number of regular and special activities throughout the year for children of elementary school age.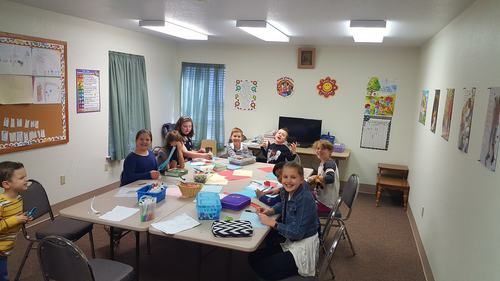 Sunday School for elementary age children takes place each Sunday at FUMC. Classes include Bible-based learning activities, including songs, games, art, and craft projects.
Each Wednesday evening during the school year, the Sacred Circle meets at FUMC. Dinner is provided, and children move through stations where they engage in activities that are based around a Biblical theme.
CCF is actively engaged in service to our community. Each month features a different theme that focuses on a particular agency, cause, or vital function of our town.
Jesus said, "Let the little children come to me..."
Here at FUMC Jacksboro, our little ones are our heart! We welcome and treasure these precious children, and strive to provide them with a space that is safe and nurturing while they are with us. When you entrust your child to our loving nursery staff, you can rest assured that they are in caring and capable hands.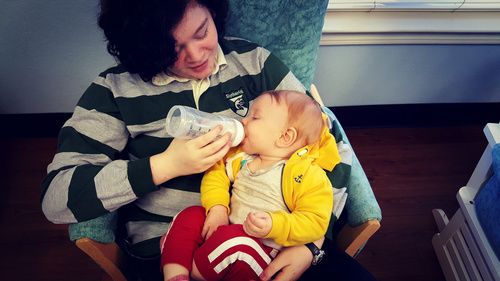 Sunday Morning Nursery Schedule
9:30 am - 10:30 am
Sunday School Hour
The nursery is open during the Sunday School hour, and age-appropriate lessons and activities are presented to the little ones.
10:30 am - 12:00 pm
Worship Service

The nursery is open during the Sunday Worship Service; with the live cable feed playing in the main nursery area. Parents are welcome to bring their children for a quick diaper change, feeding, or just to give their fussy little one a chance to cool off!
Nursery Events and Activities
PNO events are currently suspended. Watch for announcements to know when this service is able to resume.
FUMC is pleased to present a FREE night of childcare for parents who need a break!

PNO is usually held on the first Friday of the month, from 6pm to 9pm. Age-appropriate activities are provided, along with a light snack (feed them dinner beforehand!).

Children from birth to age 12 are welcome!



We'd love to hear from you. Fill out the form below to get started.